Info
Website:
Cork City Libraries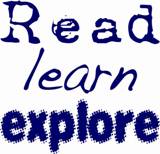 Cork City Libraries, Headquarters, 57 - 61 Grand Parade, Cork.
Branches at Bishopstown, Blackpool, Douglas, Hollyhill, Mayfield and Tory Top Road. Readings, lectures, workshops, exhibitions, book launches all year round.
021 4924900 libraries@corkcity.ie
www.corkcitylibraries.ie
www.constantreader.ie
Events
Currently, Cork City Libraries does not have any upcoming events.
Your message has been sent!